Your dog is your best friend. What better way to show you care than by learning the skills you will need to help him in an emergency?
Meet the Team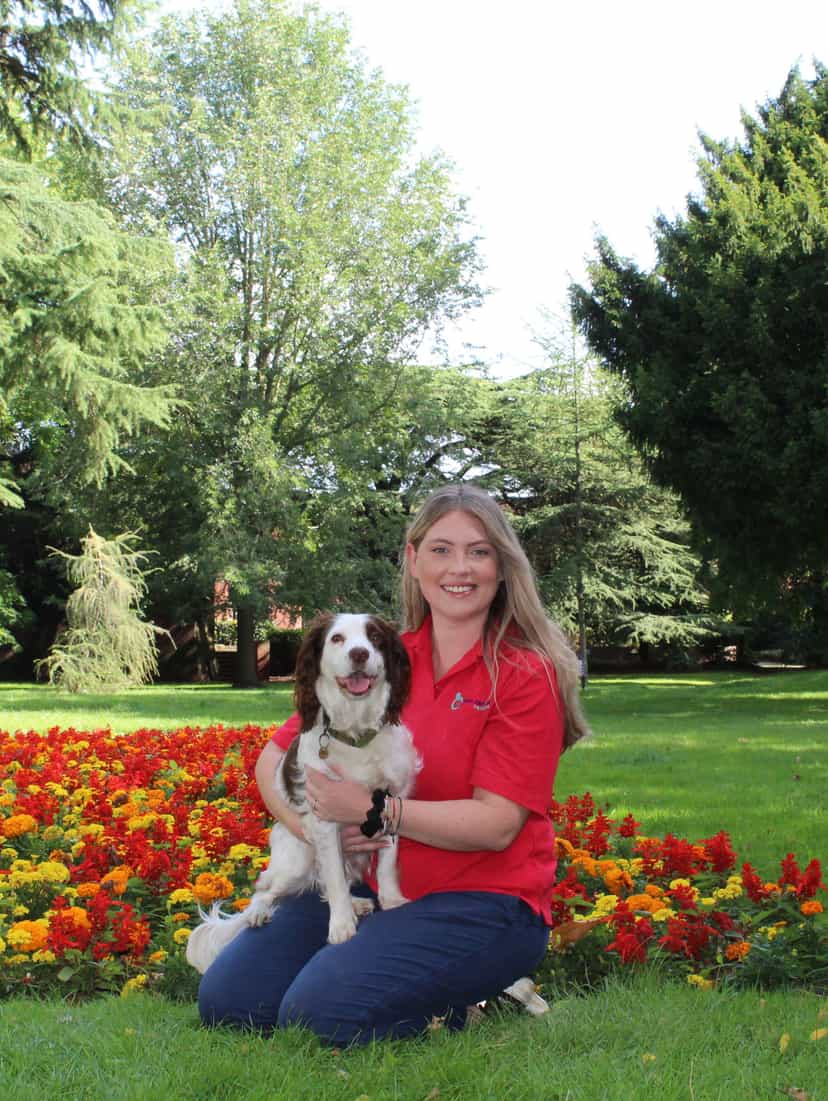 Chess Malin
After completing her Architecture studies at University Chess originally applied for a part time dog walking position so she could apply for graduate jobs alongside her work. However, after only a few months she realised her true calling and began building her career of working with dogs. Chess has now been working with dogs since 2017 and owns a successful dog walking business in Warwickshire.
Her dog walking business has allowed her to be hands on with hundreds of dogs of all different sizes, ages and breeds over the years gaining a wealth of experience and knowledge. Chess has previously completed various Dog Training courses to widen her understanding of dogs, which she applies daily with her clients dogs.
Chess came across Dog First Aid Training after witnessing a road traffic accident while commuting to work involving a stranger's dog. She ran to the aid of the injured dog and helped transport him to the nearest vet. Unfortunately his wounds were too severe and he passed shortly after arriving at the Veterinary Clinic. This traumatic experience forced Chess to think what else she could have done to help in that situation and soon after completed her first Dog First Aid Course. Since then she has renewed the course every 3 years so that her knowledge and skills are always up to date with the most recent information.
In June 2023, she decided to join the Dog First Aid Training Franchise, so that she could educate other dog professionals and owners in the life saving skills, enabling them to handle emergency situations confidently and provide the bridge from the critical point to arriving safely into the care of the Vets. The vital information she wished she had known those years previously. She firmly believes that anyone who is responsible for a dog should, as a minimum, have current Dog First Aid knowledge.
Chess is passionate about providing the best possible care for the all dogs she looks after as well as her own dog, English Springer Spaniel, Phoebe. She spends lots of time researching dog products, attending dog events, studying new dog related information and generally talking to anyone that will listen about dogs. It's commonly known amongst her friends and family that she may not remember your name but she will remember your dog!
Moving into teaching life-saving Dog First Aid to like minded people is a natural progression for her. Chess looks forward to welcoming you on her courses around the South Midlands where she can share all the information you need to provide the best care for your dog.
Courses
Dog First Aid Training provide a range of courses in South Midlands.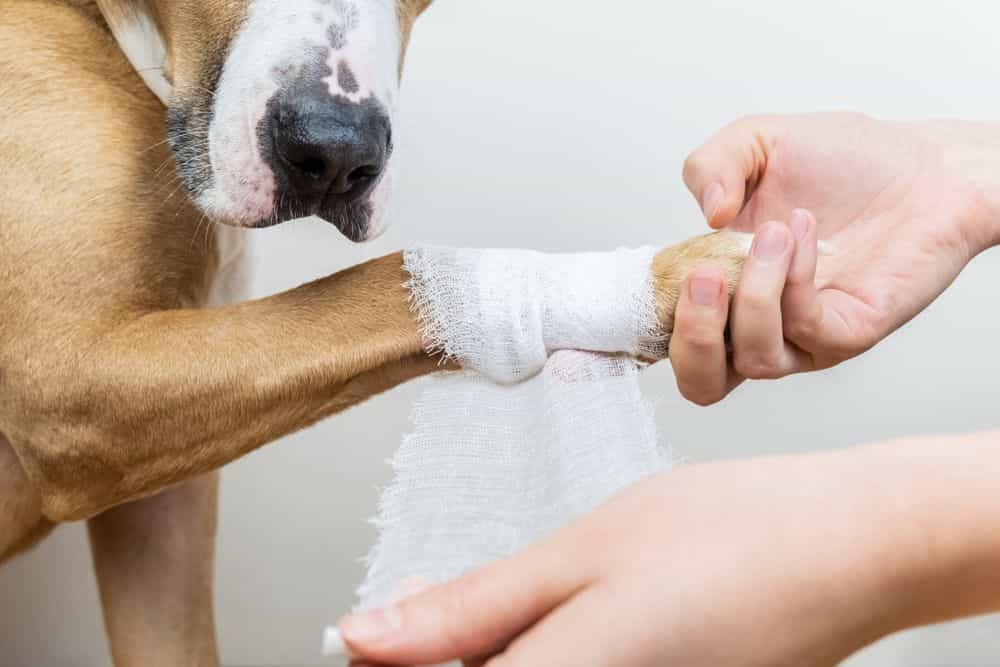 Emergency Canine Care
Our 'Dog First Aid' course is ideal for anyone living or working with dogs. It will teach the essentials of caring for a dog in a range of circumstances.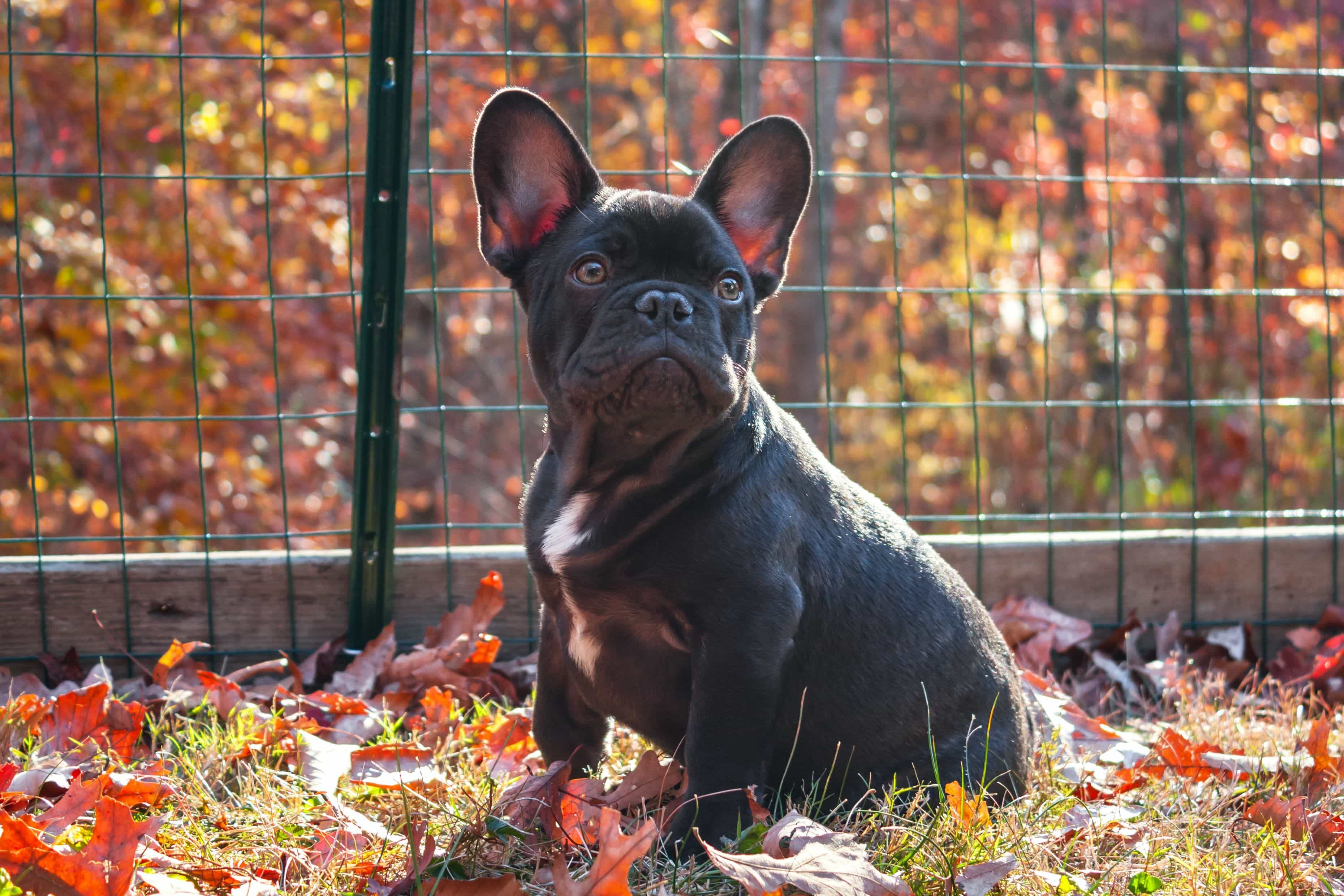 Flat Faced Breeds - Health Awareness
Brachycephalic dog breeds have unique medical needs. This course will help you understand and respond to your dog's needs.
Dog First Aid South Midlands is available right across the region, including...
Kenilworth, Atherstone, Bedford, Bedworth, Brackley, Buckingham, Corby, Coventry, Daventry, Kettering, Leamington Spa, Milton Keynes, Newport Pagnell, Northampton, Nuneaton, Olney, Rugby, Rushden, Shipston-on-Stour, Southam, Stratford-upon-Avon, Towcester, Warwick, Wellingborough and the surrounding areas.
Client Reviews
Natalie Wells
Thank you Bridget for a great course on Saturday in Northampton. Very informative and we all enjoyed it. Lots of great information taken away and we will be placing an order to top up our first aid kits.
Emily Kyte
I have just completed the dog first aid course and can't recommend Bridget highly enough. The course was delivered in a clear, concise and interesting way. Bridget was very warm and I instantly felt at ease to ask any questions I had. Thanks again Bridget.
Pamper my Poochie
Absolutely thrilled with the delivery of our hosted course for Pamper My Poochie. Thank you Bridget. Your training skills are amazing, clear and precise. I am now up to date with my first aid knowledge and feel like this course was better than any course I had done before due to the extensive content, descriptions and demonstrations. The course was done via zoom due to covid I had 19 other candidates join me and collection of customers and pro dog walkers. We loved it - Thank you very much x