If you like the idea of running your own home based, flexible business that revolves around your love of dogs – then the Dog First Aid Training franchise is for you!
We train dog owners and people who work with dogs how to act with confidence in a canine emergency. It's so important, but also great fun! Want to join us?
As you might imagine, there is a huge potential market for our services. There are an estimated 12.5m dogs in the UK, with 34% of households now owning a dog. What's more, people in the UK spent £6.7 BILLION on their dogs in 2021 alone! (Source: statista.com)
Since 2013, Dog First Aid Training has become a successful brand with a proven business model and national recognition. Naturally, we want to reach as many people as possible with our incredible training courses, and the best way to do this is through franchising.
Franchising means we can partner with amazing people like you, who will work hard and really care about the humans and dogs you'll be helping!
But this isn't like getting a new job – this is you becoming a business owner in your own right. This will be your business to grow and nurture into a valuable asset for your future. You might even employ people along the way to help you maximise the potential of your
territory (which the area we grant you exclusive rights to operate your Dog First Aid Training business in).
After all, there are so many potential customers for your courses. In addition to anyone with a dog in their life, attendees can include:
Canine physiotherapists
Canine hydrotherapists
Canine massage therapists
Dog trainers
Police dog handlers
Security dog handlers
Kennel and rescue workers
Home boarders and pet sitters
Ringcraft and agility groups
Search and rescue dog handlers
Behaviourists
Dog groomers
If you're thinking "I love the idea of delivering the training all these people, but I've never run a business before" then don't worry – that's where we come in. We train you in everything you need to know before you start and then support you every step of the way to help you make your business a success.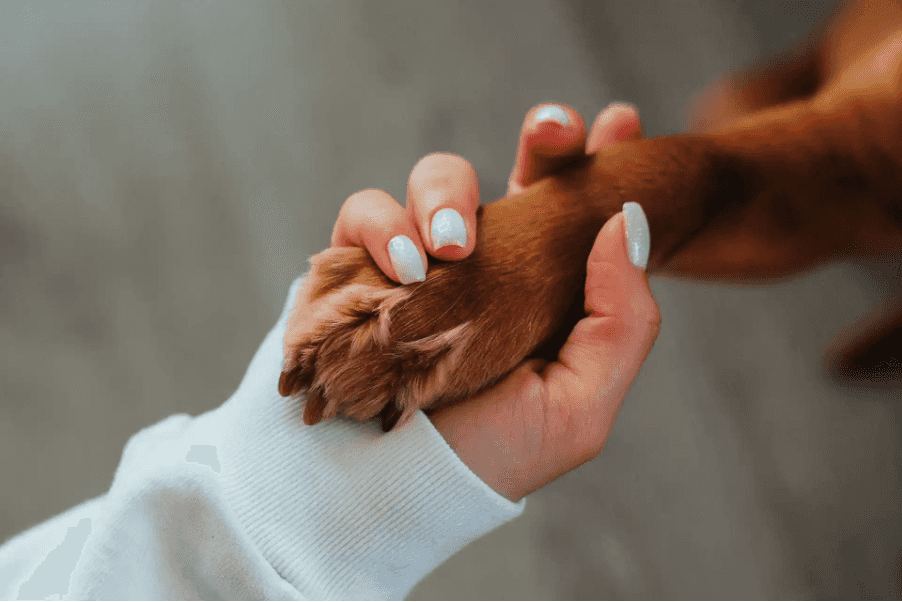 We love the phrase "in business FOR yourself, but not BY yourself". This is exactly what happens when you become a Dog First Aid Training franchisee.
Our franchisees come from all sorts of different backgrounds and career paths. You might be:
Working as a Veterinary Nurse and looking for an opportunity to supplement your income without leaving the sector you love
Already have a business in the pet sector from food and accessories, to pet grooming or dog walking and want to add another great business to your portfolio
Simply looking for a better work / life balance and you've always loved dogs
Have always dreamed of having your own business and can see how much potential this gives you to make money, be your own boss and have fun doing it
Entering a new stage of your life where you want to do something for yourself, but something that really makes a difference
Looking for a way to contribute something valuable to your local community or perhaps just get out there and meet new people and challenge yourself
Of course, you could be in several of these scenarios all at once, or none! Whatever has grabbed your interest in this franchise opportunity we would love to find out more about you and answer all your questions.
Start your business from £9,995 + VAT. The banks love franchising, so you may even be able to borrow up to 75% of the total investment!
Please complete the short form below and we'll get in touch with the franchise prospectus. This gives you a chance to understand so much more about the business model, the costs involved and all the incredible training and support you'll get from us.
We can't wait to meet you!
Client Reviews
Dog First Aid has a great reputation with it's customers and an excellent Trustist Review score. Find out what they have to say by visiting our reviews page.
T Brown
Learned so much useful information in a relaxed & friendly atmosphere, I now feel confident that I could deal with a wide range of first aid situations & at least be helpful in some way if not by saving a dog's life!!
S Smith
I've walked away feeling so much more confident in dealing with a first aid situation and hopefully I will never need to use a lot of it, but if the worst happens I now know how to possibly save the life of someones precious canine friend. I highly recommend anyone who owns a dog to take this course.