Your dog is your best friend. What better way to show you care than by learning the skills you will need to help him in an emergency?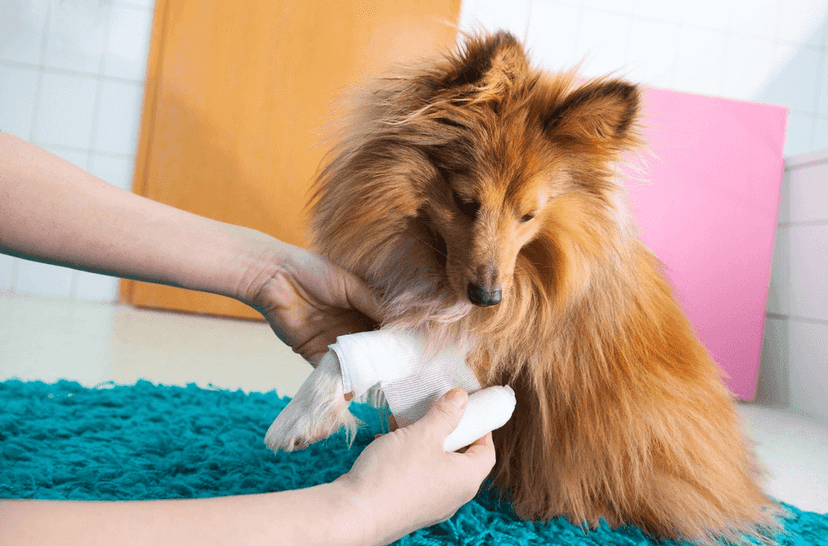 The Derby & East Staffordshire location for Dog First Aid has a great reputation with it's customers and an excellent Trustist Review score.
Find a Course
Meet the Team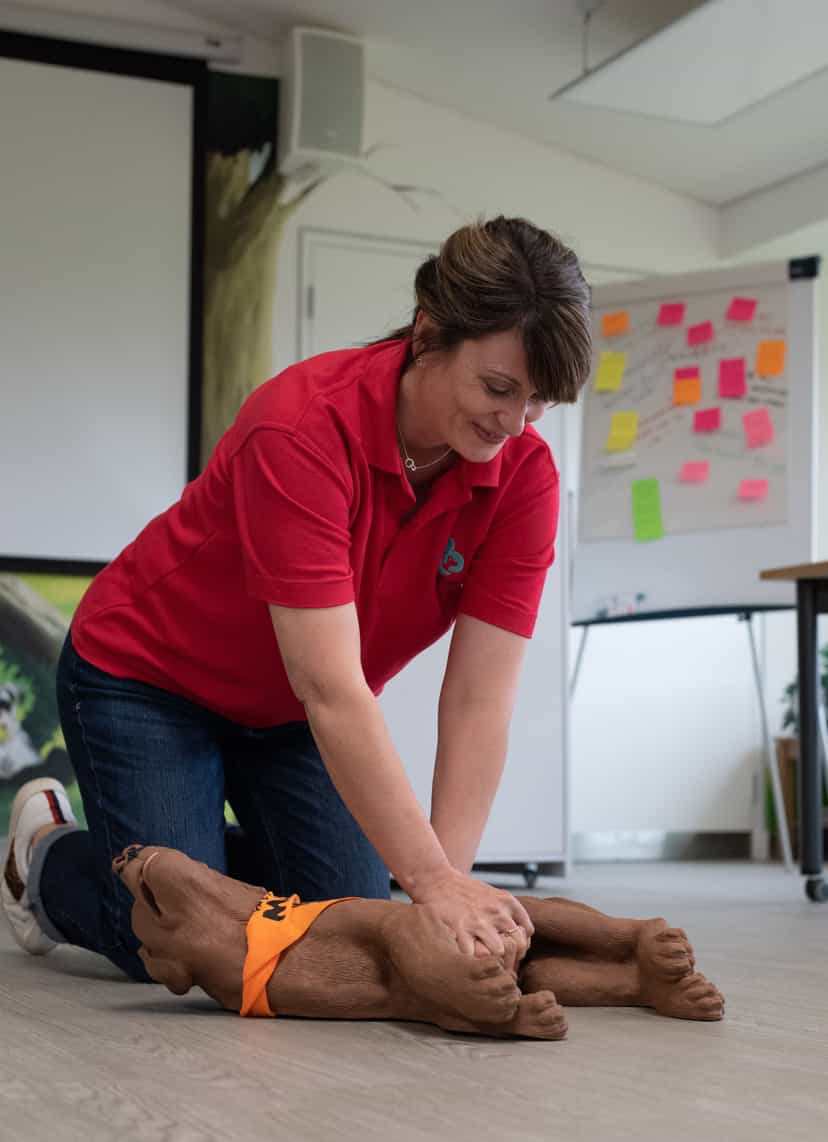 Dani Hickman
Dani is our Dog First Aid Franchisee for Derbyshire and East Staffordshire.
With a 20 year-career in the corporate world behind her, Dani has built a reputation for delivering great training and brilliant customer experiences. Coupled with her training with members of the RCVS, and work experience in a veterinary practice, this makes her an excellent choice for your CPD accredited dog first aid training and certification.
Dani is "Mum" to Ian and Mally who she rescued from her local dog shelter whilst volunteering. She still supports the shelter by doing homechecks for prospective new owners and also fundraises for them, and for other local rescues.
Whilst she loves all breeds, Dani has a special place in her heart for the Staffordshire Bull Terrier – a breed often misunderstood and subject to bad press. Her own Stafford, Mally, is an affectionate "piglet" with a beautiful singing voice.
She looks forward to welcoming you on to her courses and providing you with the vital skills you need to help your dog, or the dogs in your care, should you face an emergency.
Courses
Dog First Aid Training provide a range of courses in Derby & East Staffordshire.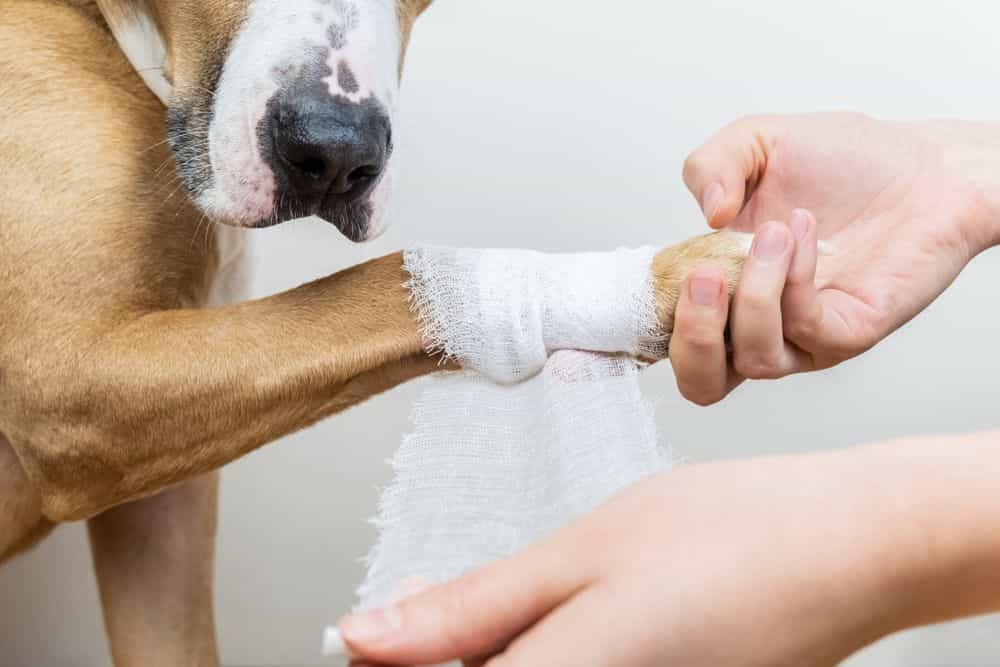 Emergency Canine Care
Our 'Dog First Aid' course is ideal for anyone living or working with dogs. It will teach the essentials of caring for a dog in a range of circumstances.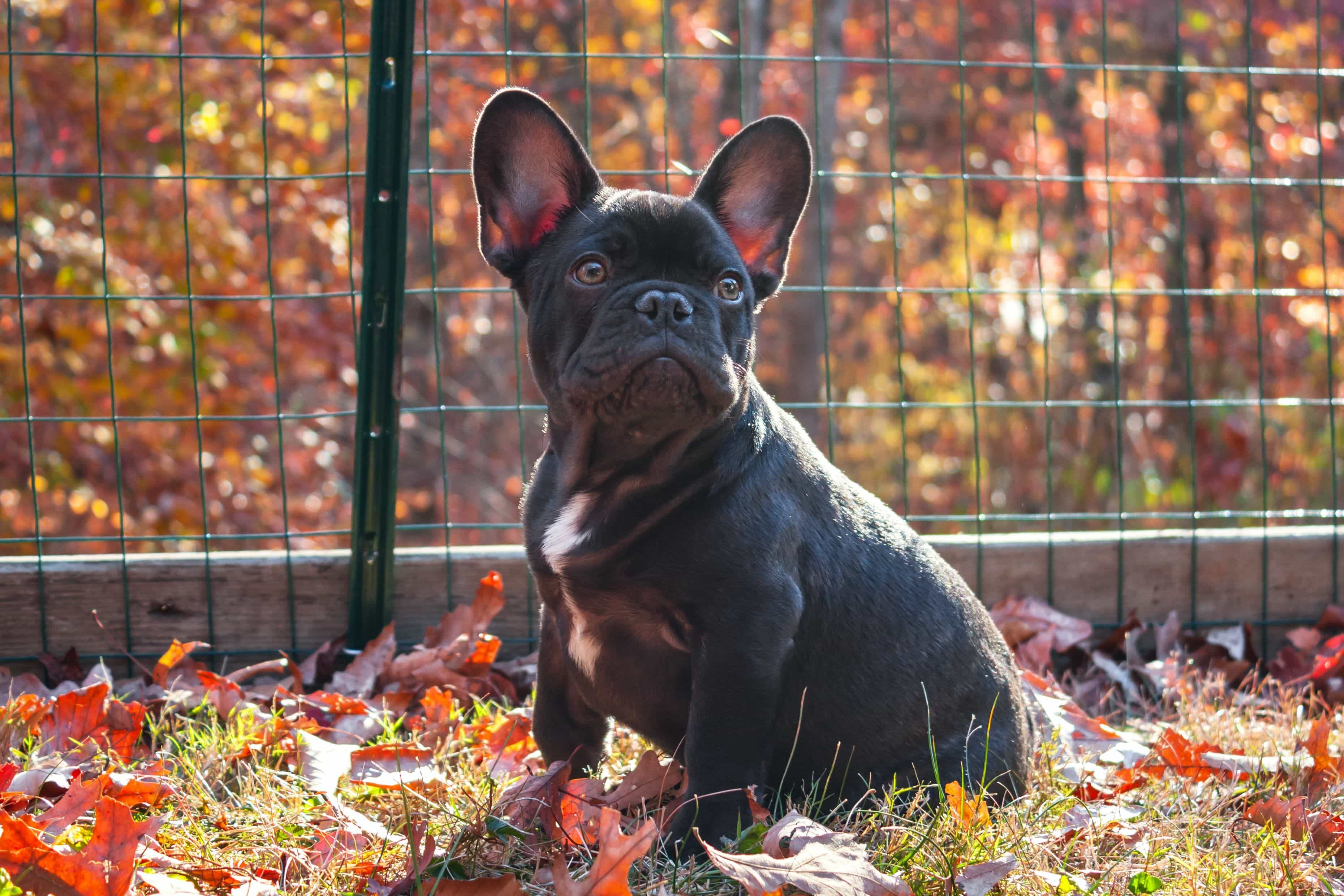 Flat Faced Breeds - Health Awareness
Brachycephalic dog breeds have unique medical needs. This course will help you understand and respond to your dog's needs.
Dog First Aid Derby & East Staffordshire is available right across the region, including...
Derby, Uttoxeter, Stafford, Cannock, Chesterfield, Tamworth, Lichfield, Swadlincote, Glossop, Burton-upon-Trent, Stoke-on-Trent and the surrounding areas.
Client Reviews
Annabel Love
Yesterday I took part in Dani's online canine first aid course which I thoroughly enjoyed. I found the course so incredibly informative and really loved how engaging and interesting she was as a presenter. As someone who works with dogs (as a trainer and petsitter) and wants to do so full-time, I highly, highly recommend Dani to anyone - dog owner or dog career based alike.
Nikki Brown
A really good training session, I'm surprised how much I've learned today! Would highly recommend Dani to anyone who owns, works or volunteers with dogs. Relaxed, fun but packed full of info
Pip's Pet Care
We booked Dani to provide the first aid training at a course that we hosted for our customers. The communication and support on the build up to the course was fantastic. On the day Dani proved to be a knowledgeable trainer answering one off questions and delivering the course with a hint of humour but driving home the important points. Having already been trained in dog first aid previously I thought I knew what to expect, but the course delivered by Dani was much more comprehensive and I was able to refresh my current knowledge and add to it as well.